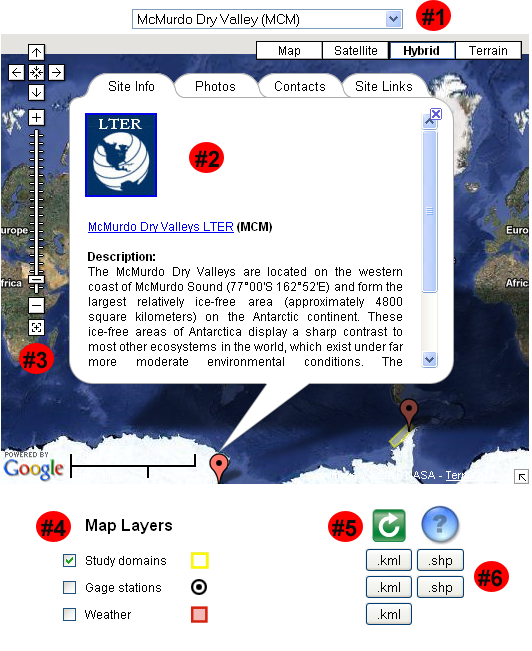 #1. Zoom to LTER site.
Select site from dropdown list to zoom in to.
#2. Information Windows.
Click on site placemark to open balloon window.
Select tab to view information.
Photos tab — click on image to open slideshow.
#3. Map Navigation.
Use arrows to pan map. Alternatively, click and hold to use hand to move map.
Recenter map — click middle icon .
Zoom in — click and drag box around area of interest, or press and hold the Shift key while dragging box.
Zoom out — click to return to previous zoom extent.
Also, use mouse scroll wheel to move in and out of extents.
#4. Map Layers.
Use checkboxes to turn layers on and off.
#5. Refresh.
Click this icon to restore map to its original state.
#6. Downloads.
Click button to download map layer in .kml/.kmz or .shp file format.