Registration is at capacity for the last remaining workshop on May 18. Please contact Field Futures (fieldfutures@gmail.com) if you would like to explore the possibility of scheduling site-specific workshops.
The LTER is excited to offer four FieldFutures workshops designed to prevent harassment and assault in fieldwork this spring, in anticipation of the coming field season.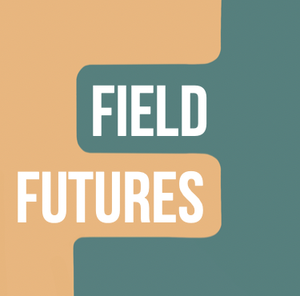 Target audience: These workshops are designed for LTER researchers who expect to be in leadership roles in the coming field season. This includes, but is not limited to, PI's, graduate students, postdocs, and long-term staff.
Sessions:
Thursday April 20 at 10:00-11:30 am PT
Tuesday, April 25 at 11:00 am-12:30 pm PT
Wednesday, May 3 at 9:00-10:30 a.m. PT
Thursday, May 18 at 9-10:30 am PT
Registration: Each workshop is open to 30 participants on a first-come, first-served basis. Participants are required to be part of an LTER site.
Training Description: This FieldFutures harassment and assault prevention workshop will help participants learn to prevent, intervene in, and report incidents of sexual harassment and assault in scientific or field settings. They will also learn prevention via positive organizational climate-setting activities matters for the movement toward safe, inclusive fieldwork. Grounded in the latest evidence-based research on harassment prevention and organizational psychology, each session is designed to help participants build knowledge, competency, and self-efficacy so they can set and enforce positive norms in fieldwork settings.
Scope of Work: FieldFutures will organize and lead harassment prevention content tailored to fieldwork settings. This workshop will be highly interactive, and we ask that participants come prepared to engage with the facilitators and participants. Our workshops rely on active participation and peer-to-peer feedback in scenario-based sessions in small and large groups.
As a result of this workshop, participants will learn how to:
Identify incidents that meet legal and institutional definitions of harassment and assault
Implement field-ready protocols and tailor them to their own field setting
Safely intervene in incidents using a suite of bystander tools
Recognize risk factors in their individual field settings
Key components include:
The essentials of the prevention and intervention for harassment and assault
Identification of reporting requirements and channels while in the field
Tangible template field safety guides, community agreements, and field safety checklist
Skills training through hands-on scenario practice, peer feedback, and group activities