LTER Book Series: work to improve science literacy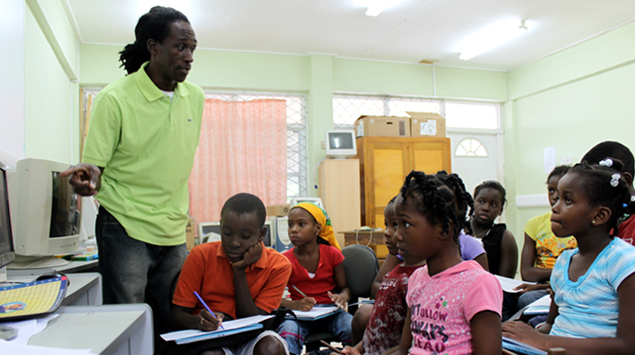 Teacher Mr. Hooper at Chateaubelair Primary school in St Vincent integrate ecological climate concepts to islands students using Sea Secrets children's book.
LTER Children's book program donates books to Hands Across the Sea
The Lost Seal (MCM LTER), Sea Secrets (PAL/CCE LTER) and the newly published One Night in the Everglades (FCE LTER) are shared in Caribbean with Environmental Awareness groups and schools to help improve reading and literacy with school age children.
Beth Simmons works with Harriet Linskey at Hands Across the Sea, and Peace Corps volunteers to get the books into schools like T.N. Kirnon Primary School in Antigua, Chateaubelair Methodist School in St. Vincent and Piaye Combined School in St. Lucia.
Many students have integrated science programs with ecological field components into their programs using these books.