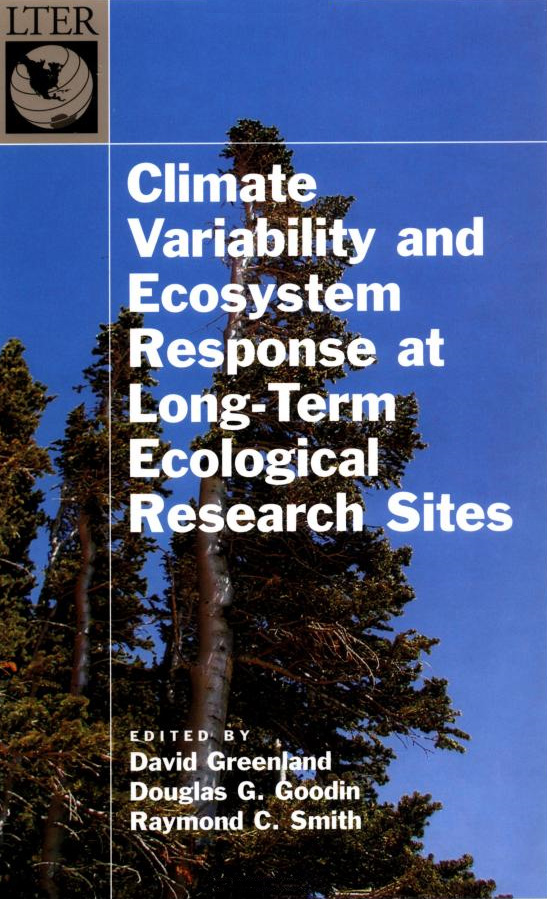 Author
David Greenland
Douglas G. Goodin
Raymond C. Smith
This volume in the Long-Term Ecological Research Network Series would present the work that has been done and the understanding and database that have been developed by work on climate change done at all the LTER sites.
Global climate change is a central issue facing the world, which is being worked on by a very large number of scientists across a wide range of fields.
The LTER sites hold some of the best available data measuring long term impacts and changes in the environment, and the research done at these sites has not previously been made widely available to the broader climate change research community.
This book should appeal reasonably widely outside the ecological community, and because it pulls together information from all 20 research sites, it should capture the interest of virtually the entire LTER research community.
Review
"This timely and well-done work will be a milestone in LTER research. It generates a sense of anticipation for the progress in understanding the interactions between climate and ecosystem response the LTER program will make during its next 20 years." – American Meteorological Society
Number of pages: 480
Format: Hardback
Number of illustrations: 202
Dimensions: 6-1/8 x 9-1/4
Price: 119.99
Availability: In Stock
Buy It Now!: http://www.amazon.com/dp/0195150597/ref=as_li_ss_til?tag=longtermecolo-20
Publication Date: 2003-08
Related Site: AND