Long Term Ecological Research (LTER) Education Program — referred to as "Schoolyard LTER" — is dedicated to developing and sharing best practices in training, teaching, and learning about the Earth's ecosystems. Each site receives an education supplement, the impact of which is magnified many times through partnerships with local museums and non-profit organizations, environmental educators, and school systems.
Because LTER sites are able to maintain a persistent presence in the community over many years, researchers and education specialists are able to develop long-lasting relationships with local and regional educators and their students. Working in partnership with teachers and university faculty, site-based educators develop science curriculum materials that draw on the sites' extensive data resources, provide immersive research experiences for teachers and undergraduate students, and give many curious young minds their first chance to poke around in nature and start finding their own answers.
Data Literacy
LTER data provides many examples of how to find, organize, clean, analyze and plot real data while also being accessible to even young students, who can easily grasp the meaning of changes in plant and animal populations, for example. The Data Nuggets program (developed at the Kellogg Biological Station LTER site) disseminates free classroom activities, co-designed by scientists and teachers and derived from authentic science research projects, that provide opportunities to look for patterns in the data and to develop explanations about natural phenomena using the scientific data from the study.
Data Jams meld data analysis skills with creative activities, making learning especially fun and accessible for middle-school students.
K-12 Education Resources
---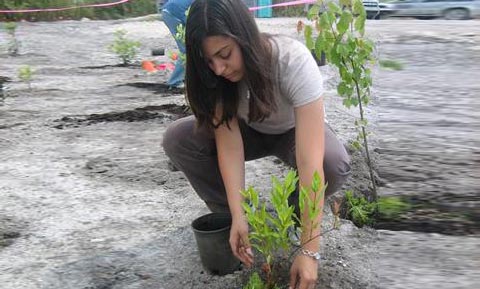 ---
Education Stories from across the Network
Tucked into an absolutely beautiful piece of the UC Santa Barbara campus, the Research Experience and Education Facility (REEF) sits at the edge of both the Pacific Ocean and the UCSB Lagoon. Inside, tanks full of marine creatures—including one with tropical species characteristic of a research site in French Polynesia—sit bubbling away while student interns……

---