LTER Science Council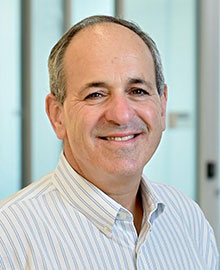 Peter M. Groffman, PhD chairs the LTER Science Council, which is responsible for the scientific direction of the LTER Network. Groffman assumed this leadership role in September 2016 and is expected to serve until May 2019.
Groffman is a Professor at the City University of New York (CUNY) Advanced Science Research Center at the Graduate Center and the Department of Earth and Environmental Science at Brooklyn College and is a Senior Research Fellow at the Cary Institute of Ecosystem Studies.
Groffman's research focuses on terrestrial biogeochemistry with a focus on nitrogen dynamics, especially gases. Projects have ranged across multiple scales from microbial/molecular scale analyses to field/ecosystem scale measurement of fluxes using geochemical and isotope approaches, to landscape and regional scale work using remote sensing, geographic information systems and simulation models. Much of his research is focused at two National Science Foundation funded Long Term Ecological Research (LTER) sites in Hubbard Brook, NH and Baltimore, MD.
During his career, he has authored over 300 publications, with more than 85 as primary author. Groffman was a Convening Lead Author for the 2013 U.S. National Climate Assessment Chapter on Ecosystems, Biodiversity and Ecosystem Services and a lead author for the Second (Wetlands) and Third (North America) Assessment Reports of the Intergovernmental Program on Climate Change (IPCC).
Groffman completed his BA at the University of Virginia and his PhD at the University of Georgia.
Network Communications Office
Frank Davis, PhD directs the LTER Network Communications Office. He is a Professor of Landscape Ecology and  Conservation Planning at the Bren School of Environmental Science & Management, University of California, Santa Barbara and the founding director of the La Kretz Research Center at Sedgwick Reserve. He  was founding Deputy Director and more recently Director of the National Center for Ecological Analysis and Synthesis (NCEAS) at UCSB.
Davis' research interests are in landscape ecology, biogeography and conservation planning, In 1991 he created the UCSB Biogeography Lab, where research has focused on the biogeography and conservation of California plant communities, particularly foothill oak woodlands and maritime chaparral. His current research focuses on the ecological implications of climate change for California plant species and ecosystems.
Davis is a Fellow of the American Association for the Advancement of Science and a Fellow of the Ecological Society of America. He is also a Fellow of the Aldo Leopold Leadership Program and a Google Science Communication Fellow. He currently serves as Vice-President for Public Affairs for the Ecological Society of America, a Trustee of the Nature Conservancy of California, and a Trustee of the Santa Barbara Museum of Natural History.  He earned his B.A. in Biology from Williams College in 1975 and Ph.D. in Geography and Environmental Engineering from The Johns Hopkins University in 1982.