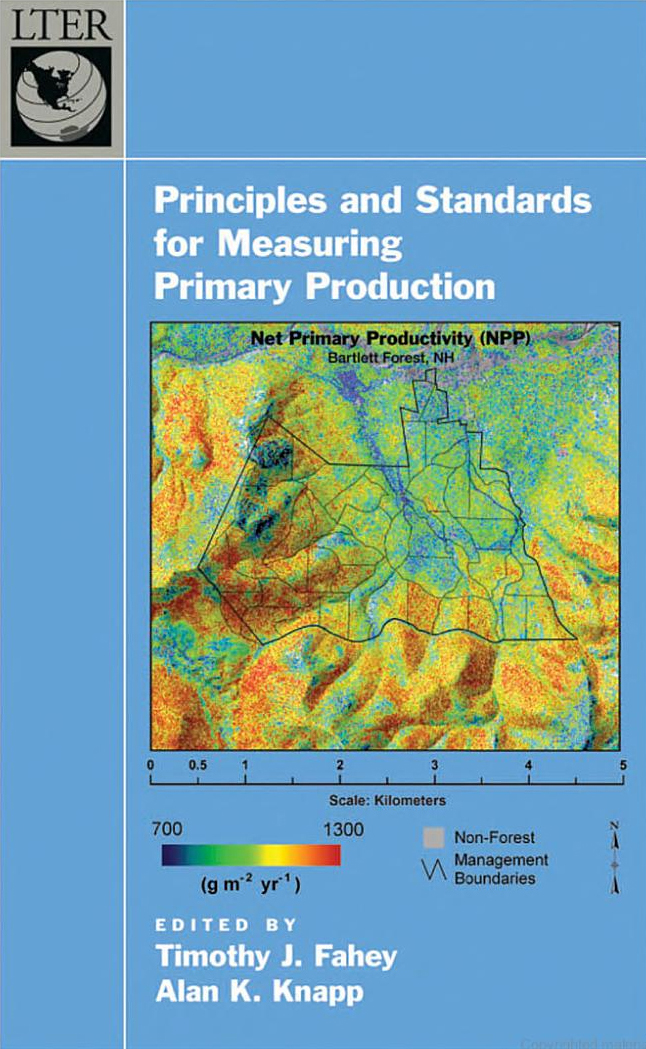 Author
Timothy J. Fahey
Alan K. Knapp
Principles and Standards for Measuring Net Primary Production in Long-Term Ecological Studies is the first book to establish a standardized method for measuring net primary productivity (NPP) in ecological research. Primary productivity is the rate at which energy is stored in the organic matter of plants per unit area of the earth's surface. As the beginning stage of the carbon cycle, our ability to accurately measure NPP is essential to any ecological analysis, as well as agronomy, forestry, fisheries, limnology and oceanography. In fact, NPP measurements are fundamental to ecosystem studies at thousands of sites around the world.
All 26 LTER sites will be expected to collect and report data using these new standards, but the standards should reach well beyond LTER sites. Identified standards for NPP measurements will allow researchers from diverse biomes to authoritatively compare measurements among their sites. Comparable measurements will build a foundation for a broad scale understanding of the environmental, biological, and nutrition controls on NPP.
The book includes chapters for each of the critical biome types, including special techniques that work best in each environment. For example, there are chapters that discuss grassland ecosystems, urban ecosystems, marine pelagic ecosystems, forest ecosystems, and salt marsh ecosystems, among others.
Number of pages: 288
Format: Hardback
Number of illustrations: 51
Dimensions: 6-1/8 x 9-1/4
Price: 60
Availability: In Stock
Buy It Now!: http://www.amazon.com/dp/0195168666/ref=as_li_ss_til?tag=longtermecolo-20
Publication Date: 2004-12