The LTERHub was designed to give you control over your information. Graduated? Need to update your email address? Working with more than one site? Taken on a caregiving role? Once a year, we'll ask you to take a look at your site roles, affiliations, and interests to update the directory. At the same time, we'll ask you to review your (private) demographic data. Here's a walk-through on how.
Login to the LTERHub. If it's been more than a year since you logged in, you'll be asked to review your information — but you can also update your profile at any time. If you don't remember your password, you can always request a reset at the lower left of the login dialog.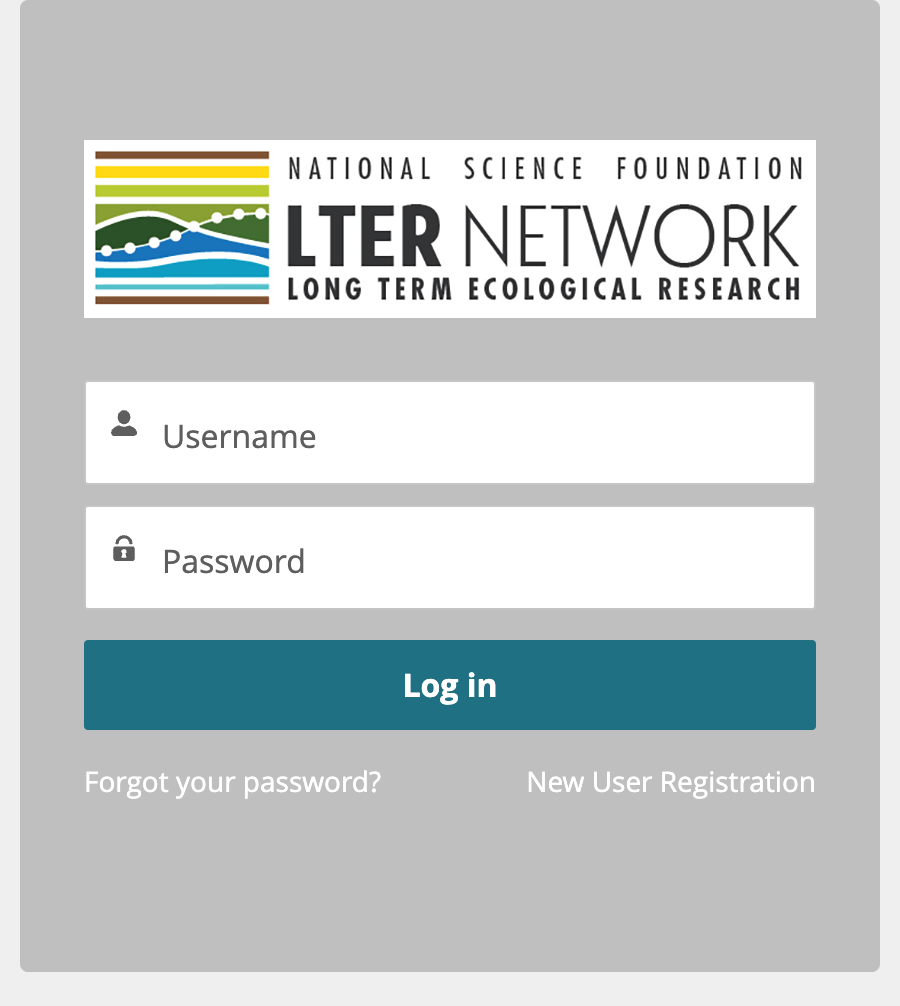 At the top right of the Hub homepage, find your profile image and choose "profile" from the drop-down menu. This opens a screen with all the information about how you are associated with the LTER Network.
To add new affiliations (including new roles at the same site), interests, or review demographic information, click the teal-colored buttons at the top right. To change existing affiliations, edit affiliated accounts on the lower right.
Choose the down arrow at the far right of each affiliation to see and edit start and end dates and to choose which site or role represents you primary LTER affiliation.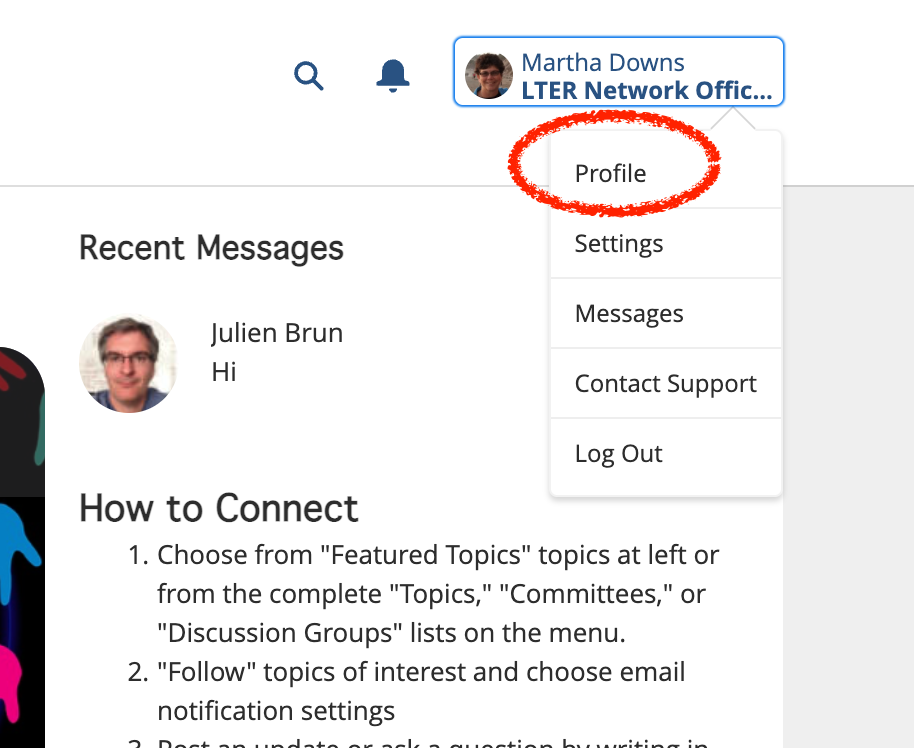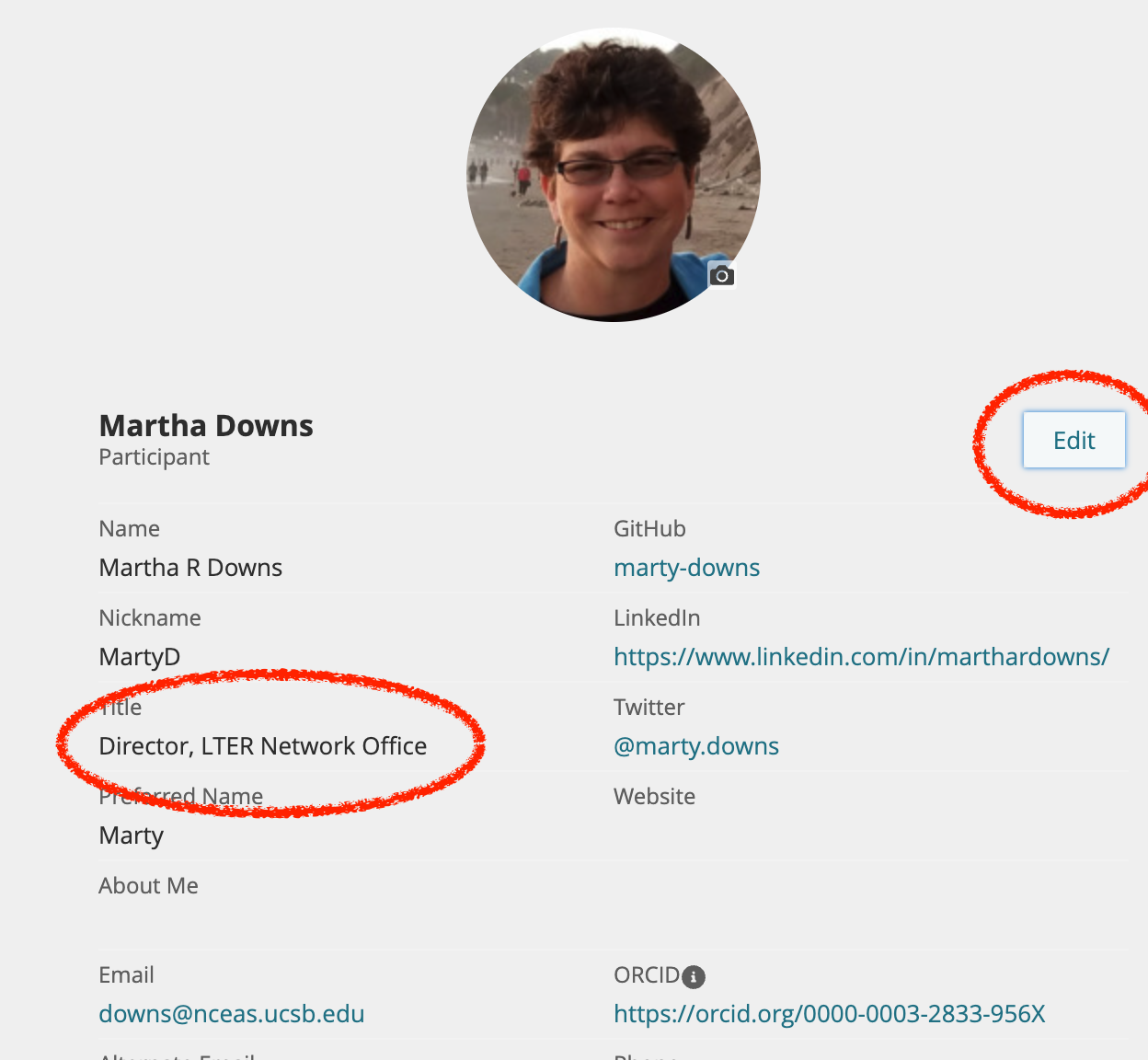 To edit your email, add an ORCID, or social media account, or to change your title, choose the white "edit" button at the top left of the right hand columns.
Note: The "title" field originally held generic information about role (investigator, graduate student, etc.), but should hold your current position title.
Choose SAVE at the bottom right of the dialog when you are done editing and head on over to discussion groups to see what's happening.