The LTER Network Office hosted three virtual opportunities in Spring 2020 for graduate students to learn more about careers outside of academia. Each webinar consists of brief introductions by 5-6 panelists who work in a particular type of career, followed by opportunities for participants to ask questions. Detailed descriptions of each webinar and panelist bios can be found below.
April 24: NGO, Foundation, and Government Scientists
May 22: Science Coordination/Data Scientists
June 26: Science Communications and Outreach
Youtube playlist of all three webinars
Panel 3 – June 26, 2020, 10am PDT/ 1pm EST (1.5 hours): Science Communication and Outreach
This webinar featured panelists who specialize in science communication, informal and formal science education, and outreach activities.
You can watch a recording of the panel HERE.
Panelists include (full bios below):
Stephanie Bestelmeyer, Asombro Institute for Science Education
Lisa Busch, Sikta Sound Science Center
Howard Forbes, Virgin Islands Marine Advisory Service (VIMAS)
Symone Johnson, National Aquarium and NOAA
Karen McLeod, COMPASS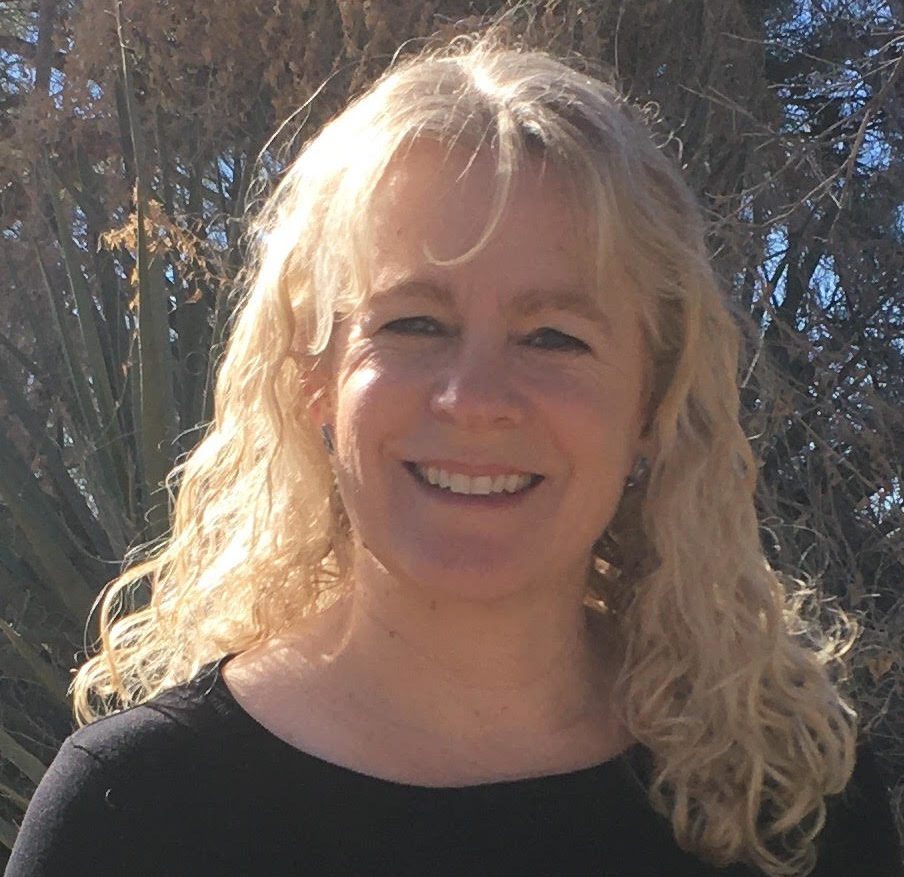 Stephanie Bestelmeyer
Stephanie is the Executive Director of the Asombro Institute for Science Education, a nonprofit in Las Cruces, New Mexico. She has also served as the K-12 education and outreach coordinator for the Jornada Basin LTER since 2000. Stephanie has a Ph.D. in Biology from Colorado State University. Her dissertation research was on behavioral ecology of the endangered maned wolf. Stephanie and her team at Asombro bring the wonder of science to more than 20,000 K-12 students each year through field trips, classroom/schoolyard lessons, and competitions like the Desert Data Jam.
.
Lisa Busch

Lisa is the Executive Director of the Sitka Sound Science Center. She is responsible for operationsand organizational development and health. She has extensive informal science education and community organizing experience. A graduate of Tufts University, she majored in geology and environmental studies. She also holds a masters degree in Northern Studies from University of Alaska Fairbanks. Lisa also produces the award winning natural history radio series Encounters: Radio Experiences in the North. She was a AAAS Science and Engineering in the Mass Media Fellow and a Ted Scripps Fellow for Environmental Journalism. She is a hiker, a runner and a mother of two girls.
.
Howard Forbes Jr.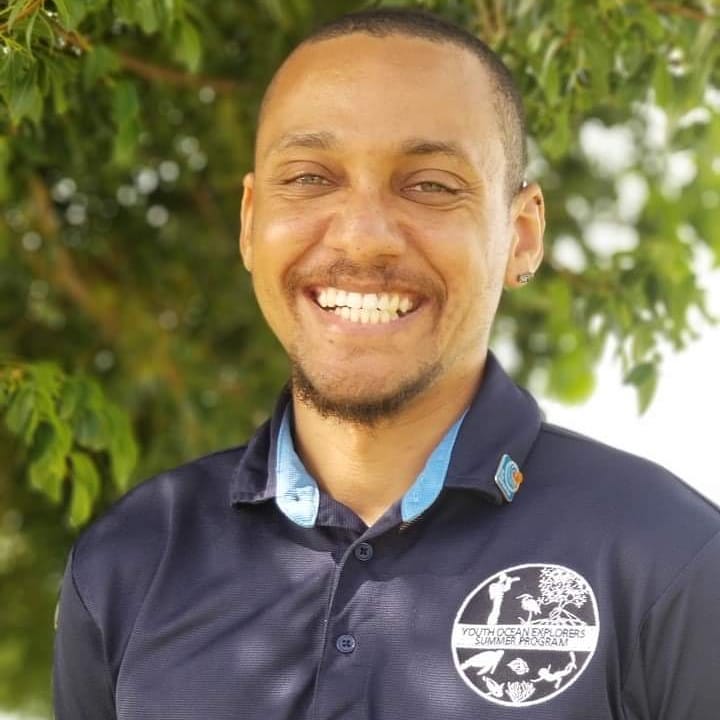 Howard is currently serving as the St. Thomas Coordinator for the Virgin Islands Marine Advisory Service (VIMAS) which operates through the University of the Virgin Islands (UVI). He obtained both his Bachelor of Science degree in Biology and Masters in Marine and Environmental Sciences degree from UVI. While a student at UVI, he was a MARC Scholar (Minority Access to Research Careers) where he was given the opportunity to conduct research in laboratories both at UVI and at Rutgers University. Much of Howard's research interests revolve around medicinal chemistry and mangrove ecology and these interests have helped to shape his role as the VIMAS Coordinator. In this capacity, he has begun exploring techniques used to help effectively communicate science to a broad audience. As the Director of the Youth Ocean Explorers Summer Program, which is a 4-week marine science-based summer program that uses the ocean as the lens through which to teach students about the importance and value of our oceans, he provides a unique hands-on experience to the Virgin Islands youth that can inspire them to not only find a passion in exploring the outdoors, but to also explore career paths in the geosciences. Being a native Virgin Islander, Howard enjoys living and working where he grew up as it gives him the opportunity to spend his time scuba diving and also hiking through mangrove forests.
.
Symone Johnson
Symone is a proud Baltimore-born scientist and educator who has had a wide range of experiences in the marine science field. During undergrad at Hampton University, Symone was supported by the NOAA Educational Partnership Program and when obtaining her Master's at Delaware State University, she was a recipient of a graduate fellowship through NOAA. Symone has studied algae, blue crabs, sand tiger and sandbar sharks over the years in undergrad and graduate school. After graduate school, Symone was placed in NOAA's Office of Education during her Sea Grant Knauss Fellowship. Currently, Symone manages Education Programs at National Aquarium and has a special emphasis on providing environmental literacy to youth in Baltimore. Even with her exciting research experience, Symone's passion for educating young people remains at the forefront of her priorities. She is proud to be supporting students and teachers in her hometown of Baltimore, Maryland through her work at National Aquarium and across the country through a show she hosts with NOAA Ocean Today, Every Full Moon.
.
Karen McLeod
Karen McLeod is the Deputy Director of COMPASS – a nonprofit who champions, connects, and supports science leaders to improve the wellbeing of people and nature. She is passionate about empowering scientists to more fully realize their potential as leaders of social and environmental change through personal development and strategic engagement. She's worn many hats since she joined COMPASS in 2003—coach, facilitator, fundraiser, mentor, organizational leader, strategist, synthesizer, trainer, and Interim Executive Director (2017). And she's recently become a professional certified coach through New Ventures West. Karen serves as courtesy faculty in the Department of Integrative Biology at Oregon State University (OSU) where she teaches a graduate course on science communication. Trained as a marine ecologist, some of her most formative experiences were underwater during the thousands of hours she spent immersed in the beauty of coral reefs. She earned a Ph.D. from OSU, an M.S. from the University of South Florida, and a B.A. from Franklin and Marshall College. Karen draws inspiration from nature, and loves backpacking, hiking, trail running, and soaking in the beauty of the Pacific Northwest with her husband and two daughters.
---
Panel 2 was held on May 22, 10am PDT/ 1pm EST (1.5 hours): Data Scientists and Research Coordinators
You can watch a recording of the panel HERE.
This webinar featured panelists who specialize in data science and in coordinating research and outreach (e.g., managing research stations and science programs).
May 22nd Panelists (bios below):
Stephen Diggs, Scripps Institution of Oceanography, Hydrographic Data Group
Nikki Dix, Guana Tolomato Matanzas National Estuarine Research Reserve
Jennifer Gee, James San Jacinto Mountains Reserve
Beth Nelson, USDA Sustainable Agriculture Research and Education program
Paul Schueller, Florida Fish and Wildlife Research Institute, Center for Biostatistics and Modeling
Stephen Diggs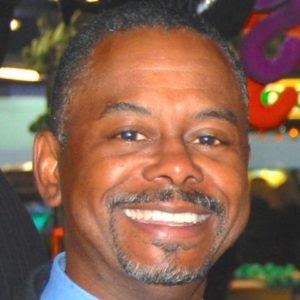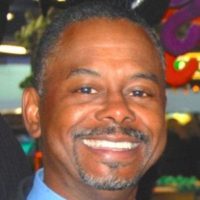 Steve is the Technical Director of the Hydrographic Data Group at Scripps Institution of Oceanography.  A former field engineer, he has dedicated the last three decades to the design and operation of enterprise-level geophysical information systems that seamlessly deliver useful information from sensors in the field to the research community.  In addition, Steve is a member of numerous international oceanographic data science teams and is currently the co-chair of both the Council of Data Facilities for the National Science Foundation and the Task Group on Improving Data Access and Reusability for CODATA under the International Science Council.
Nikki Dix
Nikki Dix has been the Research Director at the Guana Tolomato Matanzas National Estuarine Research Reserve (GTM NERR) since 2013 through a grant from Florida's Department of Environmental Protection to University of North Florida. Her research interests involve understanding how estuaries respond to natural and anthropogenic change with the intent of informing natural resource management. Her graduate and postdoctoral research focused on plankton ecology and drivers of primary production such as tropical storms, eutrophication, and grazing by zooplankton and bivalves. Since arriving at the GTM NERR, Nikki's research has expanded to intertidal habitats where she has collaborated on national grant-funded projects to study warming in the salt marsh-mangrove ecotone, new techniques for living shorelines in high-energy estuaries, and oyster population sustainability. As Research Director, she establishes research priorities and oversees long-term monitoring. Monitoring includes abiotic (e.g., salinity, temperature, oxygen, rainfall, nutrients) and biotic (e.g., salt marsh vegetation and elevation, mangroves, plankton, oysters) parameters within the Reserve to provide foundational information about how the ecosystem changes over space and time. She works to develop standardized methods at regional, state, and national scales, allowing for cross-system comparisons. Nikki also facilitates activities of visiting researchers, advises three graduate students, and works to develop collaborations between scientists, managers, educators, and the public.
Jennifer Gee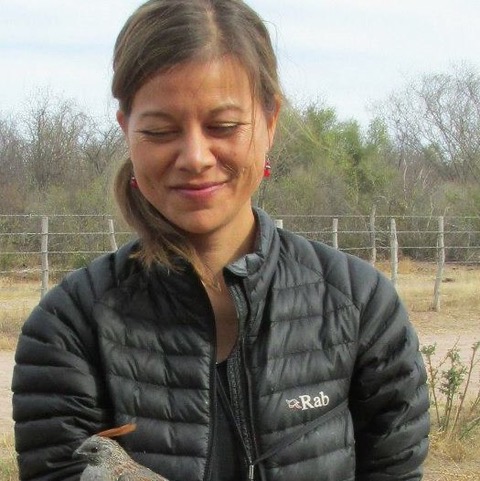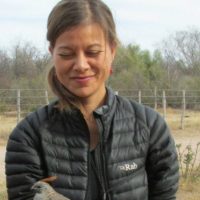 Dr. Jennifer Gee has been studying North American Quail since 1997. Her fieldwork is designed to understand the causes and consequences of contact and hybridization across three species pairs in the Colorado and Sonora Deserts. Her work is a blend of ecology, behavior and genetics. Jennifer was initially trained at Swarthmore College in English Literature, and Zoology from the University of Washington. She attended graduate school at Princeton University studying Ecology and Evolutionary Biology. After graduate school, Jennifer became a postdoctoral fellow at Cornell University (Dept. of Neurobiology and Behavior) and Harvard University (Dept. of Organismic and Evolutionary Biology). Jennifer now is the Director of the James San Jacinto Mountains Reserve and a Research Associate at UCR.
Beth Nelson
Beth Nelson is the Regional Director for the twelve-state North Central Region of the USDA's Sustainable Agriculture Research and Education program. NCR-SARE offers six different grant programs, and Beth coordinates the Research and Education, Graduate Student and Partnership grant programs. The NCR-SARE program is hosted by the University of Minnesota, and Beth is on the faculty in the Bioproducts and Biosystems Engineering Department. Beth began working with SARE in 2004 as the Sustainable Agriculture Coordinator for Minnesota, while she was Associate Director at the Minnesota Institute for Sustainable Agriculture (MISA). In her time at MISA, she oversaw the development of educational materials in key areas of sustainable agriculture. She earned graduate degrees in plant physiology at Purdue University and the University of Minnesota.
Paul Schueller
Paul Schueller is the program leader of the Center for Biostatistics and Modeling within the Florida Fish and Wildlife Conservation Commission's Fish and Wildlife Research Institute. He began his career as a fish population ecologist, where he used quantitative approaches to understand the biotic and abiotic factors that affected demography. His interest in the application of quantitative approaches to ecology and resource management lead to his joining the Center for Biostatistics and Modeling where he provides consulting support to state biologists and managers. The Center provides statistical consulting support, including developing study designs and statistical analysis plans, analyzing scientific data and producing user-friendly software tools for statistical analysis, modeling procedures and information visualization.
---
Panel 1 was held on April 24th, featuring NGO, Foundation, and Government Scientists
You can watch a recording of the panel HERE.
April 24th Panelists (bios below):
Norah Eddy, The Nature Conservancy, California, Oceans Program
Jonathan Fisher,  Pew Charitable Trusts, Conservation Science Program
Karen Gehrts, California Department of Water Resources, Office of Water Quality and Estuarine Ecology
Jeff Herrick, U.S. Department of Agriculture, Agricultural Research Service
Alex Novarro, The Nature Conservancy, Mashomack Preserve, Conservation and Outreach Manager
Jacob Zwart, U.S. Geological Survey, Mendenhall Postdoctoral Fellow
Norah Eddy
As Associate Director in the Oceans Program, Norah leads the Nature Conservancy's recently launched kelp conservation initiative, leveraging her experience as an entrepreneur to develop strategies to protect and restore kelp forest ecosystems in California, with an aim of providing tools and approaches that can be applied kelp conservation on a global scale. She works closely with a broad spectrum of stakeholders – from resource managers and researchers to fishermen and entrepreneurs – to develop creative solutions to protect and restore kelp forests in California, and around the world. Norah grew up in a small fishing community in New England, where she first fell in love with fisheries and working waterfronts. Her love of the ocean led her to complete degrees in Marine Biology (BS College of Charleston) and Environmental Science and Management (UCSB's Bren School). Her work has ranged from working aboard research vessels from Puerto Rico to Australia and commercial fishing vessels in Alaska, SCUBA diving to restore coastal habitat, and advancing small-scale fisheries reform around the world.  In 2014, she founded a mission-based seafood company with the aim of creating positive change in the seafood industry and global oceans.
Jonathan Fisher
In his current role as a science officer at the Pew Charitable Trusts Jon covers terrestrial, freshwater, and spatial science. He provides scientific expertise to inform & improve research projects, works on strategic explorations of new potential work, and helps to increase the impact of research. Prior to joining the Pew Charitable Trusts, Jon spent 13 years at The Nature Conservancy. He worked on everything from organization-wide measures, building enterprise information systems to managing core data, studying how new knowledge spreads among colleagues, and even using a drone to measure water quality in small streams. He also worked with several major companies to identify ways for them to drive global sustainability improvements, as well as broader supply-chain initiatives around deforestation and sustainability metrics. Jon received a master's degree in environmental engineering (with a stream ecology focus) and two simultaneous B.S. degrees (one in Forestry, and one in Natural Resources & Environmental Sciences, with concentrations in ecology and physics), all at the University of Illinois.
Karen Gehrts
Karen Gehrts is the lead for the California Department of Water Resources' Office of Water Quality and Estuarine Ecology. The Office is the focal point for collection, analysis, and distribution of data and information regarding estuarine ecology in the San Francisco estuary. The work supports State Water Project operations and regulatory compliance, scientific research and synthesis, adaptive management, and long-range planning and policy development. Her research interests include hydrology, aquatic food webs, and benthic invertebrates. Karen is also a whitewater guide and an avid canoeist and hiker.
Jeff Herrick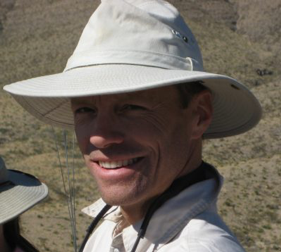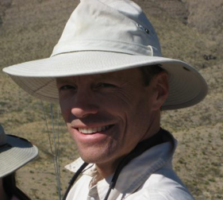 Jeff is a Soil Scientist with the USDA Agricultural Research Service in Las Cruces, NM and is a Sustainability Innovation Lab Fellow at the University of Colorado in Boulder. He currently leads development of the global Land-Potential Knowledge System (LandPKS). Jeff led the development of the nationally (US) applied rangeland monitoring protocols, and co-led the development of the national rangeland assessment system, both of which have been adapted for use in a number of other countries. He has published widely on a variety of topics including soil health, land restoration, and strategies for applying resilience to management. He serves as an external member of the BLM's National Science Committee, is a member of the International Resource Panel and serves as the US science representative to the UNCCD.
Alex Novarro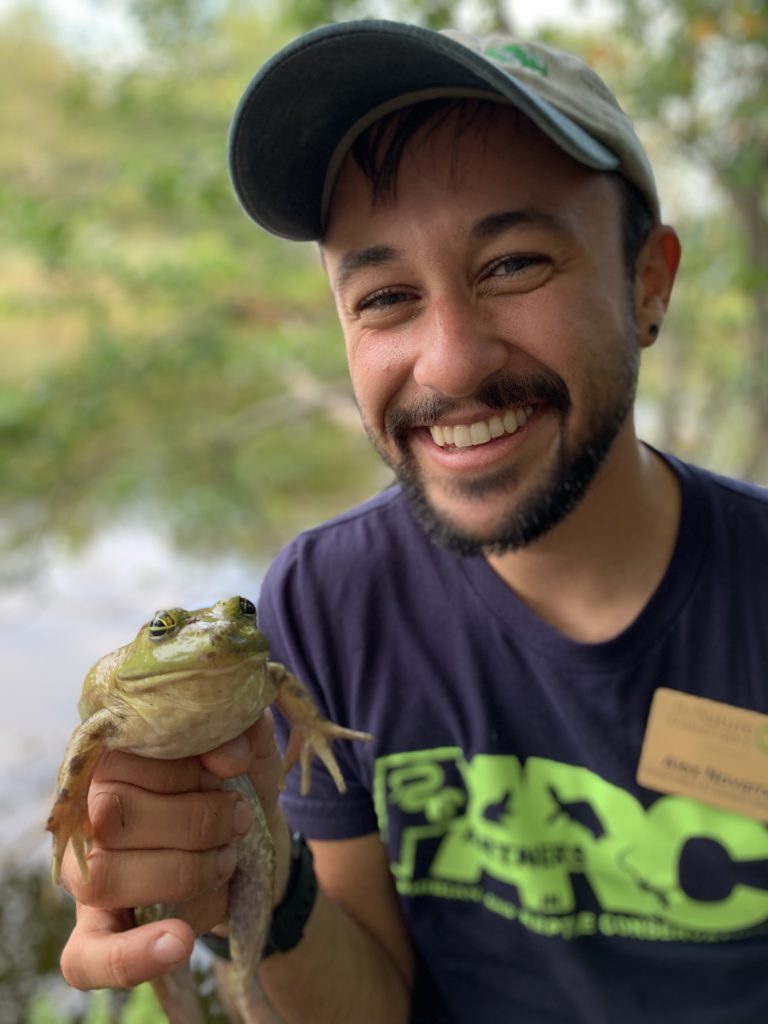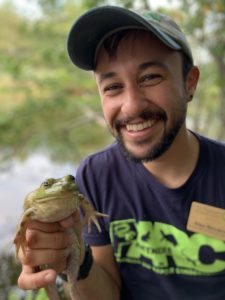 Alex Novarro works for The Nature Conservancy as Conservation and Outreach Manager of Mashomack Preserve on Shelter Island, NY. He began this role in June 2019 after deciding to pursue a non-tenure career that better-aligned with his goals and values, rather than applying for tenure-track positions. His job is broad in scope and there is no "typical day". At any moment, he might find himself managing long-term research projects, teaching kids about climate change while kayaking through a marsh, making land management decisions, working with local communities and politicians to achieve conservation goals, or running a chainsaw to clear a fallen tree off a trail. Alex received a BS in Environmental Science from SUNY Brockport and a PhD in Biology from the University of Maryland. For his dissertation research, Alex studied lungless salamanders to identify behavioral and physiological traits that can be used to predict population responses to climate change. After grad school, he served as a Visiting Assistant Professor and Consortium for Faculty Diversity Fellow at Swarthmore College. Alex is a herpetologist at heart, and has served as a leader in Partners in Amphibian and Reptile Conservation (PARC) for over 6 years.
Jacob Zwart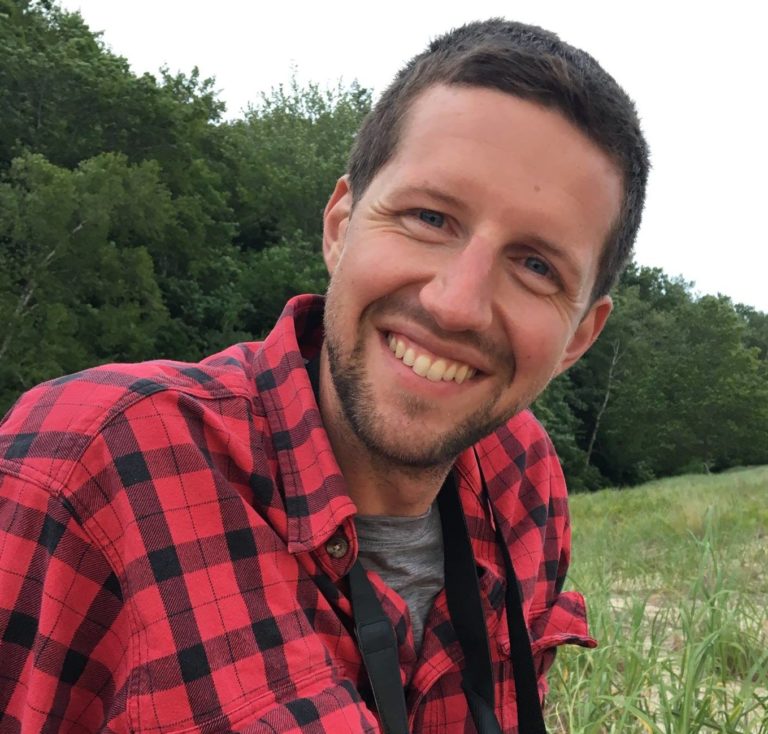 Jake Zwart is a Mendenhall Postdoctoral Fellow in the Data Science Branch at the US Geological Survey. Jake's research is aimed at describing aquatic biogeochemical processes and predicting how these processes may respond to future global change. Currently, Jake's research focuses on producing short-term forecasts of lake and stream temperature at regional scales. Within the Data Science Branch, Jake also helps create tools for reproducible scientific workflows as well as help generate data visualizations aimed at teaching the public about current water issues.