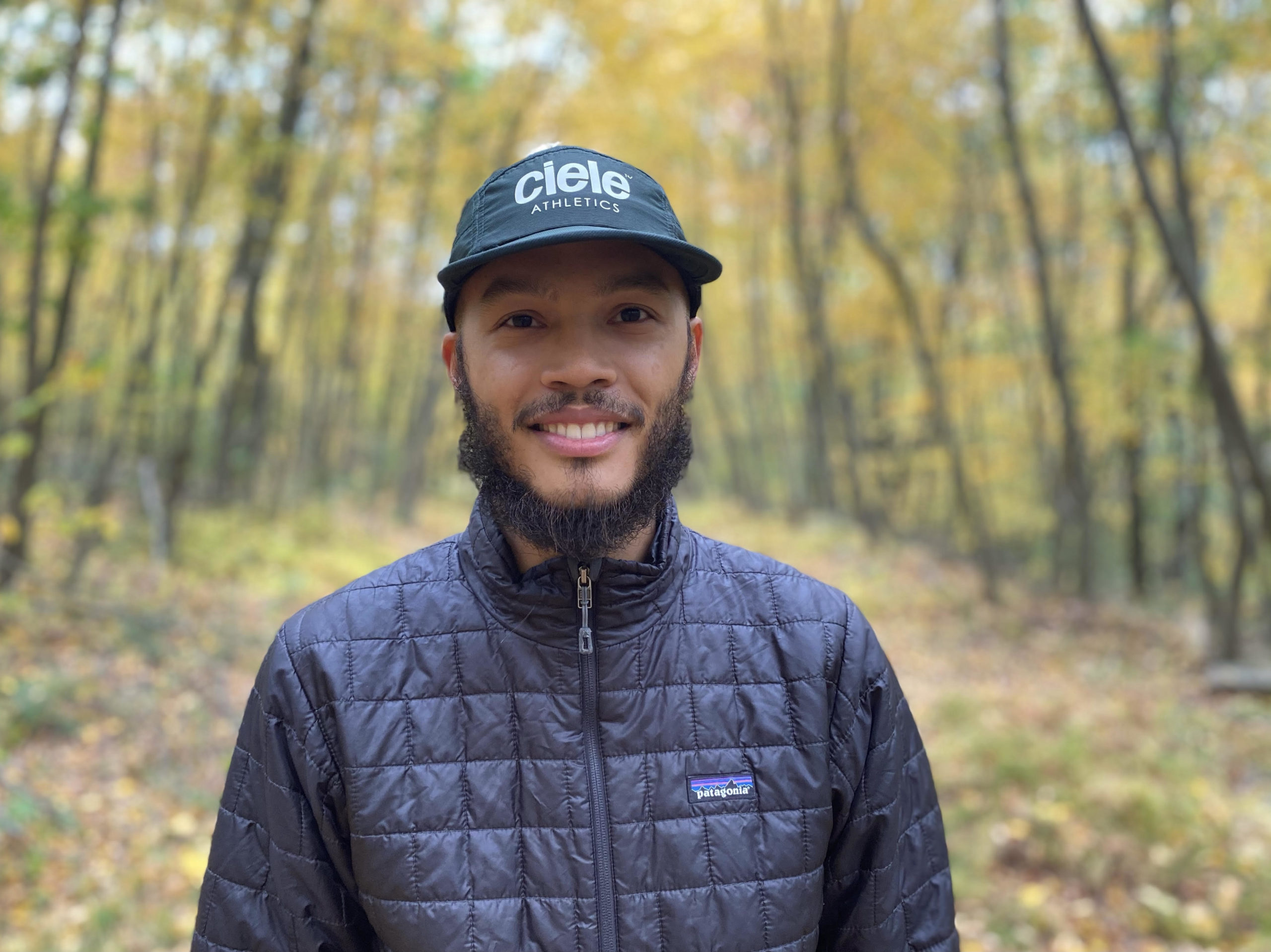 This spotlight is part of an ongoing series featuring many of our wonderful LTER Network graduate student representatives who contribute valuable research and leadership across the network. To learn more about graduate research in the LTER network, visit this page.
Charles Scaife is a 5th year PhD candidate at the University of Virginia in the Department of Environmental Sciences as well as a John A. Knauss Marine Policy Fellow with the US Department of Energy in Washington, DC. His research is primarily at the Coweeta Hydrologic Laboratory and the Coweeta LTER. 
Sidney Gerst is a Science Communication Fellow with the LTER Network Office in Santa Barbara, CA. 
SG: Thanks for speaking with me today, Charles. Can you start by telling me a little bit about what your research focuses on?
CS: I study how vegetation alters stream flow and related dynamics in a set watersheds in the Appalachian Mountains. Personally, one of the more interesting angles I study is thinking about how climate change impacts forest diversity and forest composition over long periods of time. Then looking at how that feeds back into stream flow. Some other questions I'm really interested in involve changing weather patterns, like drought, and how that ignites fires and in turn affects water resources. 
I also think about every flux in the water balance, and how small changes in the landscape can scale to impact something like stream flow. Streamflow is something we don't think of as being super sensitive to slight changes in vegetation, but with climate change impacts in forests, and shifts in species, you can start to see changes in stream flow dynamics. My research uses some modeling tools to explore those questions. 
Now I'm in a Science Policy Fellowship in DC. It's pretty neat and a great opportunity to explore what else is out there. So I'm doing both; I'm still a student at the University of Virginia, but my day job is a fellow at the Department of Energy in DC. 
SG: How do you feel about doing policy over scientific research? 
CS: I've always been really interested in the implications of research and applying the science. I think this was a natural fit – thinking about policy and regulatory frameworks that you can develop from science. It's interesting to see where the rubber meets the road and the interface between science and policy. It's definitely different, but I enjoy it. 
SG: What do you like about working at an LTER site? 
CS: Besides the beauty?! I mean, all of the LTER sites are really beautiful, but Coweeta has a special place in my heart, as well as North Carolina. The culture and the history there are really rich. It's an experimental forest that was formed in the 1930's and developed specifically for hydrologic purposes, to understand how changes on the landscape impact water. This rich history is exciting to be around. There's a lot of famous research that happened there. And of course it's quiet, beautiful, remote, so when you're there, you're with nature. That's really nice these days.
SG: Did you ever think you'd be doing scientific research? What did you think you'd be 'when you grew up'?
CS: I thought I'd be living in the Amazon Rainforest. I'm not doing that, but I also didn't think I'd be working in DC at the Department of Energy doing science policy. Going along that thought [Amazon Rainforest] process of wanting to (1) "save the environment" and (2) save the trees in South America, I definitely knew that environmental science was where I wanted to be. I knew that water was really important to me, even though I didn't know a lot about it. I had an advisor that helped guide some of those questions I had as a young undergrad into thinking about issues more locally. I got involved with some organizations in the North Carolina area where I went to college, but then started doing more research at the Coweeta Hydrologic Lab. It wasn't intentional, but it was organic. 
SG: What do you think is the biggest challenge for early career researchers?
CS: The biggest challenge for me personally was finding the right mentors to advocate for my ideas. I got lucky with my graduate school advisor, but finding what you love to do, like science-policy, requires forming a close relationship with your advisor and other mentors so that they can help you navigate new challenges. It's really challenging finding the right mentors, but they definitely are out there. 
SG: What's one thing you wish you knew about science/research/grad school when you were an undergrad?
CS: I wish somebody told me to not rush. Grad school doesn't have to be immediate, it doesn't have to be directly from undergrad. You can take time to process the questions that are important to you. I jumped right in, and had to figure that out on the fly as I was doing research. It's important to go into graduate school having those ideas ready. 
SG: What's one thing you'd like the LTER community to know about the grad student committee and LTER grad students?
CS: The graduate student committee is open to listening, and to making the graduate student experience at each LTER as great as possible. Graduate students should try to participate in what their LTER graduate representatives organize. For example, I was able to participate in the All Scientists Meeting sessions for the LTER graduate representatives. There we talked about graduate student experiences: thinking about developing cohesion, cultivating a good working environment, how to be supportive, how to facilitate cross-network collaborations, and also how to spend money! 
As the grad committee, we receive funds and want to spend it in ways that are beneficial to the graduate student body at large. At the end of the day graduate representatives want to make sure every student has the material they need to jump in to do research and that they are having as productive a time as possible. We also want to be there as a resource, and as a support system. That's something that the grad committee does well, but we're always open to suggestions on how to improve! 
SG: What are some of the most surprising or unexpected experiences you've encountered while working at your LTER site?
CS: There was one time when I was out with a faculty member who used to be a postdoc in our lab. We took one of the Coweeta LTER trucks out to do field work and we parked in our regular spot. We hiked out to our site, worked for a couple of hours, and came back at the end of the day to drive back down the mountain (a twenty minute drive). It was a Friday, so everyone leaves around 4/4:30, which means we were the last ones on the mountain. It was fine because we were staying the night there in the town. We get back to the truck and we see that a tree has fallen over onto the windshield! It smashed it to pieces and we were in the middle of nowhere. We had an emergency radio, but of course it was dead. I was looking around to see what had happened, and I could tell it had been chain sawed down! It was cleanly cut at the end. Obviously, every scary movie comes to mind; someone was out there with us. 
The two of us had to lift this tree up enough to back the car out. It was a feat, but we did it. Then we cautiously took the mats that were on the floor onto the seats, so that we could sit – there was broken glass throughout the interior. We had to cautiously drive twenty minutes down this one way, bumpy, mountain road. We could barely see through the windshield because it was smashed through. We finally made our way down – safe and sound.
Later, we learned a group was doing a chainsaw class at one of the climate stations. They cut the tree and it got snagged. It didn't fall until hours later when we parked our truck next to the climate station. Everything turned out fine in the end, but that's probably the most unusual thing that's happened. 
SG: In the next step of your career, what will you bring with you from your experiences at the LTER site?
CS: My biggest experience would be the team work. My research was not necessarily team oriented, but there was definitely a team atmosphere to the research being conducted there. That's incredibly valuable in any situation, project, or career. To have the ability to work with people or among people and to be able to leverage their knowledge is so important. That's probably my biggest takeaway from my experience at Coweeta.