Two separate Atlantic hurricanes tore through LTER sites this past month. Hurricane Fiona, a category 4 storm, pummeled Puerto Rico, home of the Luquillo LTER, days before the LTER All Scientists' Meeting. Weeks later, Hurricane Ian passed over Florida Panhandle, where the Florida Coastal Everglades LTER lay in its path.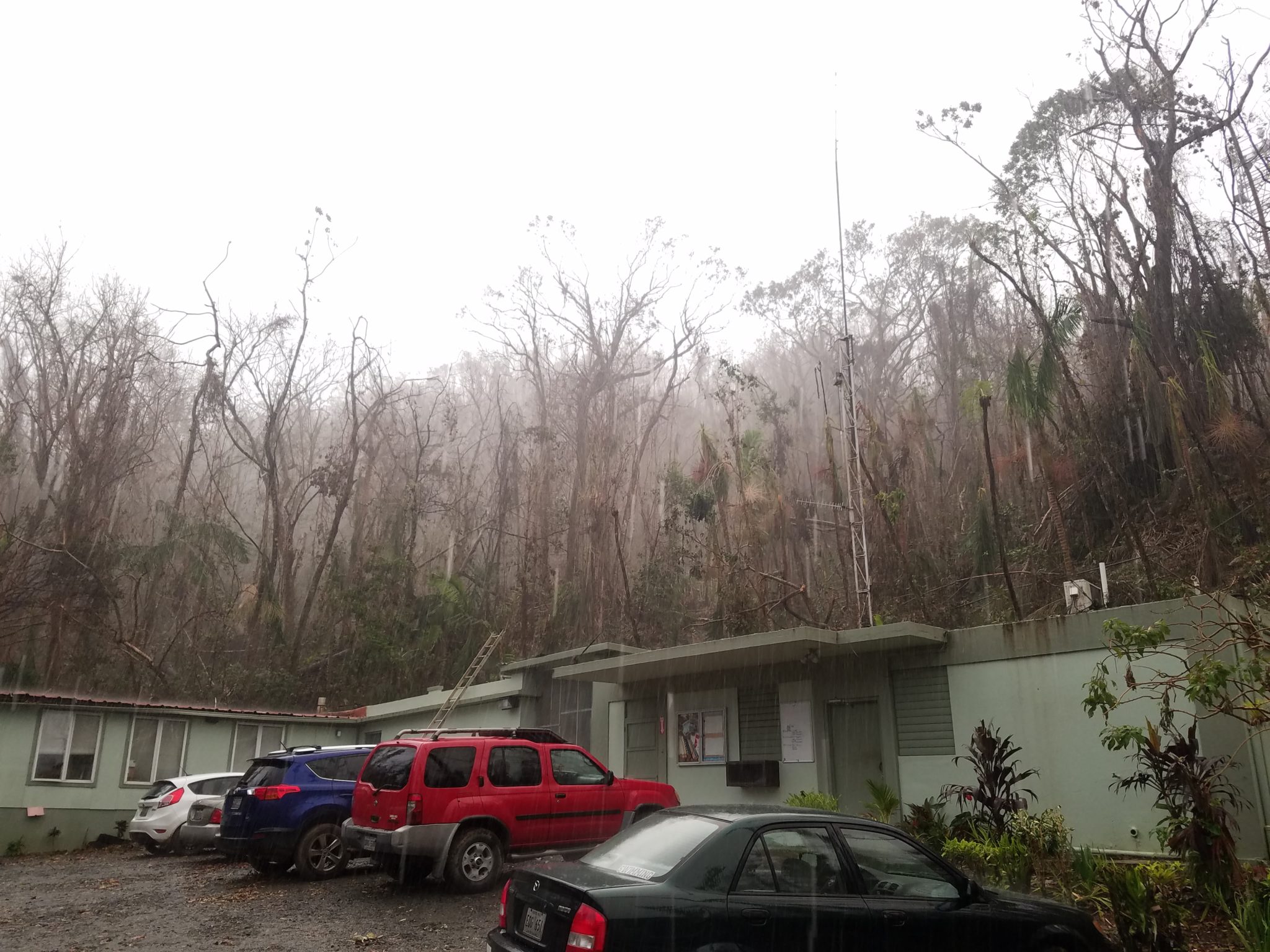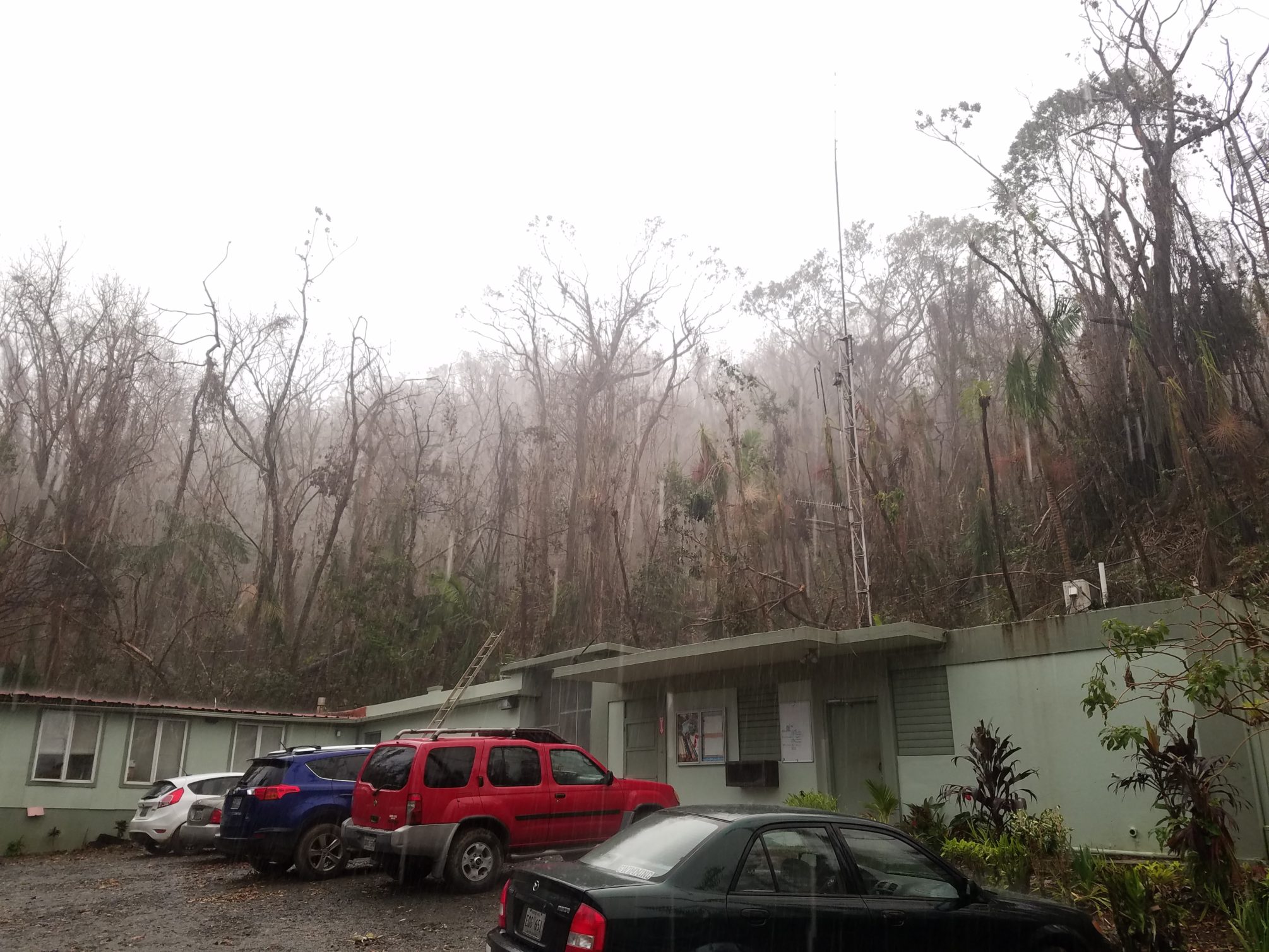 Luquillo and Hurricane Fiona
Hurricane Fiona passed directly over the heart of the island of Puerto Rico, bringing catastrophic damage to the city of San Juan. But luckily, the Luquillo LTER, high in the mountains west of San Juan, avoided much of the storm damage that devastated the capital city, says Jess Zimmerman, lead PI of the Luquillo LTER.
The major impacts to the LTER, fortunately, were several canceled flights that caused researchers to miss the LTER All Scientists' Meeting in September.
But Luquillo is fairly remote, relays Zimmerman. Most personnel live nearby in San Juan, where power outages lasted for days and flooding and high winds damaged many residences.
Zimmerman says nobody at the site suffered serious injury, but the University of Puerto Rico, home institution for many Luquillo researchers, was out of power for days. "We're finally up and running again at the university," says Chris Nytch, another Luquillo PI, nearly two weeks after the hurricane hit the island. Long-term power outages can have lasting impacts on research. Without power, equipment including fridges storing delicate samples or live animal tanks and enclosures are taken offline, sometimes ruining years of inquiry. Even now, says Zimmerman, the full extent of research disruption is unknown.
Now, Luquillo researchers look to rebuild and move on from the storm—their second in five years. "We're tired of being resilient," says Zimmerman, who notes the island was still rebuilding from Hurricane Maria in 2017.
Florida Coastal Everglades and Hurricane Ian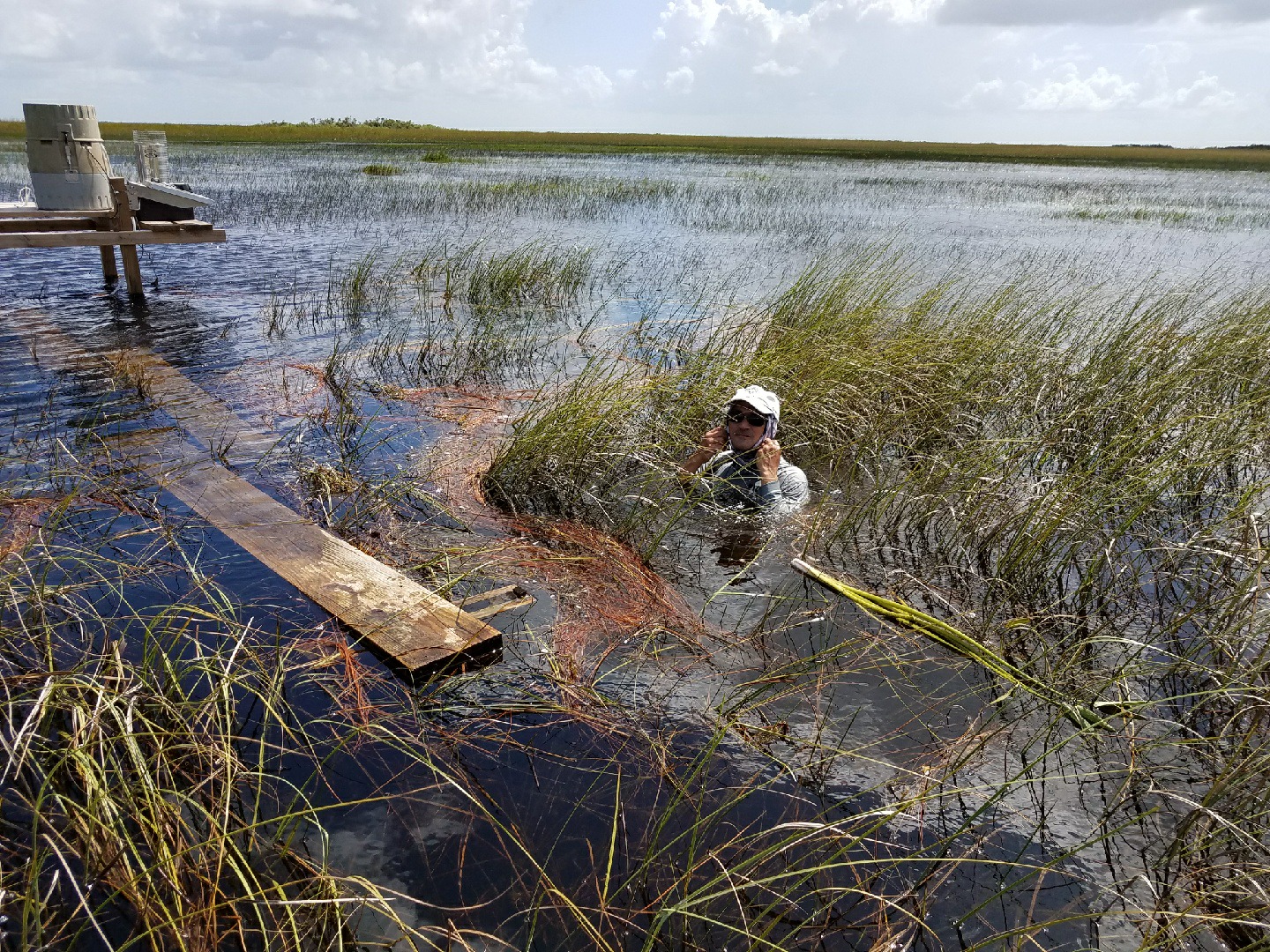 Weeks later, hurricane Ian barreled over the Florida panhandle, causing intense flooding, severe damage, and an inconsolable amount of death and devastation.
The Florida Coastal Everglades LTER recorded a huge storm surge—water at the site rose nearly four feet higher than normal. Yet, despite the intense flooding, the people and infrastructure at the FCE LTER seem remarkably intact.
"Field crews this week report intact coastal ecosystems," says John Kominoski, lead PI of the FCE LTER, in a report to his team. "Water levels in mangroves were high but otherwise all was well."
Kominosky is no stranger to hurricanes: he co-leads a nationwide project to understand how hurricanes affect the ecology of the places they hit. The Luquillo LTER is heavily involved as well. If there is a smidge of a silver lining to the trauma of a hurricane at an LTER site, it's that the long-term data collected before the storm can better reveal the true depth of the impact hurricanes have on local ecology.
But for now, we're relieved to hear that affected folks at both sites are, for the most part, okay. May the rebuilding begin.