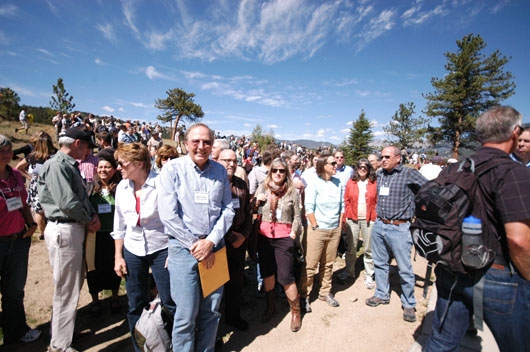 Since their inception in the 1980s, the triennial LTER All Scientists Meeting (ASM) has brought together some of the brightest minds in long term ecological research.
With today's breadth of 26 sites across the nation, the meeting of minds from each of the LTER sites — face to face, student to senior scientist, educator to project manager, science communicator to information manager — is a conjuncture that generates new scientific collaborations and recognitions that carry on for decades.
The hardcore science shared at the network level is both finite and exploratory, and addresses the big picture questions at levels that are unattainable with smaller programs or even within sites.
History
The first LTER All Scientists Meeting (ASM) was held at the Cedar Creek LTER site in 1985. This initial meeting was a team building effort to encourage integration among the LTER sites existing at that time. Subsequently, ASMs were held in the following years and places: