Summary: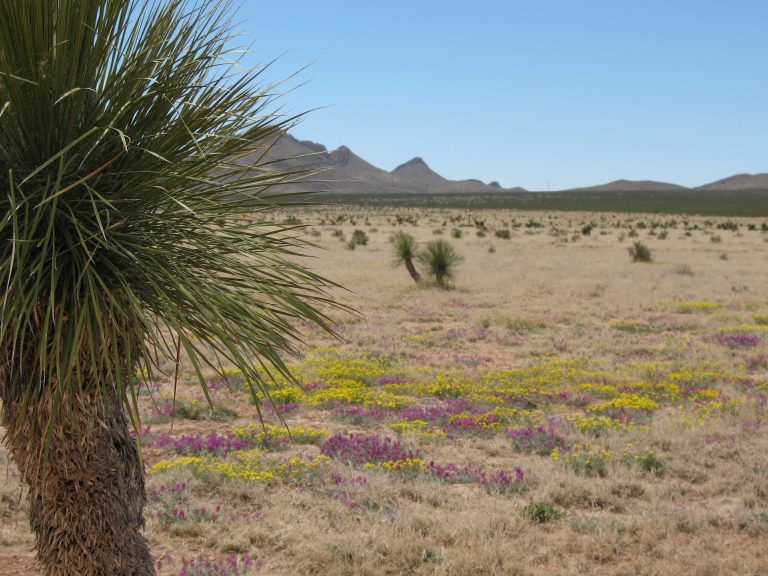 The Jornada Basin LTER Program is seeking a full time Data Scientist/Information Manager. Major responsibilities include building, enhancing and automating processes to compile, organize, error-check, update, and distribute data from a variety of short- and long-term ecological studies. Responsibilities will also include developing or adapting an existing system to add value to existing datasets through harmonization, visualization, and analysis. Position requires experience setting up and administering relational databases like Microsoft SQL Server or PostgreSQL, ideally including familiarity with XML and/or Ecological Metadata Language (EML). Knowledge of web content management systems and expertise with R, Matlab, and/or Python programming languages are strongly preferred. Successful candidates will have a demonstrated track record of successfully managing, curating and delivering data products to a diverse community of users. For more information about this position, please contact Dr. Niall Hanan, Jornada Basin Long Term Ecological Research Program, Las Cruces, NM, USA nhanan@nmsu.edu. NMSU is an Equal Employment Opportunity/Affirmative Action employer.
Position Description:
Major duties for the position may include but are not limited to:
Develop, study, and apply informatics methods, approaches, and processes to innovate and refine how data are collected, curated, organized, harmonized, visualized, and made accessible to a diverse community of users.
Develop and enhance systems, platforms and infrastructure needed to discover, filter, manipulate, harmonize, analyze, and share datasets.
Interpret and manage user requirements for scientific database and repository systems based on LTER network, national and international data standards and best practices.
Collaborate with other specialists to enhance the use and access of long-term data across long-term research sites.
Communicate with scientists to improve the usability, access, long-term storage, manipulation, and integration of datasets across projects.
Coordinate, track and implement timely updates of research data and metadata from scientists and students for the LTER database and via network information management systems, including online access. Minimum qualifications
Experience with database queries and relational database management, using for example Microsoft SQL Server, PostgreSQL or similar systems.
Strong organizational skills, detail oriented, with an ability to work independently and meet tasks prioritized by the research team
Strong verbal and written communication/documentation skills
Master's degree in Environmental Science, Computer Science, Agricultural Sciences, Engineering or related field, with at least 5 years relevant experience using and developing relational databases, data management and distribution and/or website interfacing
Ability to troubleshoot network data flow connections, database errors, etc.
Preferred qualifications
Familiarity with Ecological Metadata language (EML)
Expertise with procedural programming for science (e.g., Matlab, R, SAS)
Knowledge of web content management systems (WordPress, Drupal, etc), interfacing with relational database systems using common programming languages (Pythos, PHP, etc) and processing and communications software in support of research and public data dissemination
Experience with database administration to optimize performance of databases (e.g., SQL server) and applications.
Ability to work as a member of a research team, and represent the team as the LTER site Information Manager at national science and technology meetings
Ability to communicate findings and recommendations to site leadership, assist and train researchers with their data documentation and organization.
Familiarity with common software packages used by ecologists (e.g., ArcGIS, Microsoft Office).
For complete job description and to apply visit https://jobs.nmsu.edu and enter the position number (716784) in the keyword search. Applications should include a cover letter detailing interests and vision for "data science", expertise and prior experience in the field, together with a CV and contact information for three references. For full consideration please apply before 11 November, 2018. Offers of employment are contingent upon verification of individual's eligibility for employment in the US and completion of applicable background review.
For more information about this position, please contact Dr. Niall Hanan, Jornada Basin Long Term Ecological Research Program, Las Cruces, NM, USA (nhanan@nmsu.edu).
New Mexico State University, in furtherance of its commitment to fostering an environment that welcomes and embraces diversity, does not discriminate on the basis of age, ancestry, color, disability, gender identity, genetic information, national origin, race, religion, retaliation, serious medical condition, sex (including pregnancy), sexual orientation, spousal affiliation, or protected veteran status in its programs and activities, including employment, admissions, and educational programs and activities. Inquiries may be directed to the Executive Director, Title IX and Section 504 Coordinator, Office of Institutional Equity, P.O. Box 30001, E. 1130 University Avenue, Las Cruces, NM 88003; 575.646.3635; 575-646-7802 (TTY); equity@nmsu.edu.