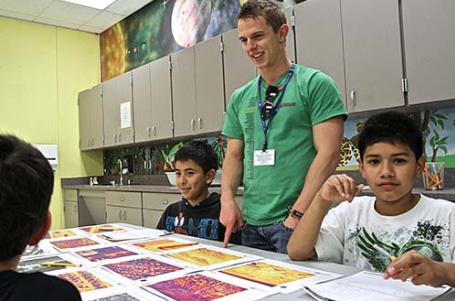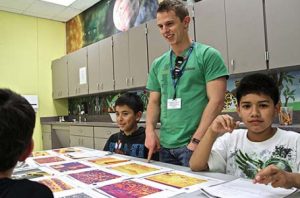 The LTER Education Digital Library Project is a collection of reviewed and annotated digital resources relating to the ongoing efforts of the Long Term Ecological Research (LTER) Network. Our educational resources are developed in collaboration with a diverse group of nearly 2,000 scientists, educators, artists, and educators associated with the LTER Network.
The objective of the Education Digital Library is to develop and contribute to a collection that incorporates LTER research and facilitates training, teaching, and learning of ecological science drawing on the resources of long term observations, experiments, and models. Incorporating the diverse expertise of our researchers, LTER educational resources examine a wide variety of habitats including agricultural lands, tundra, deserts, urban landscapes, and more.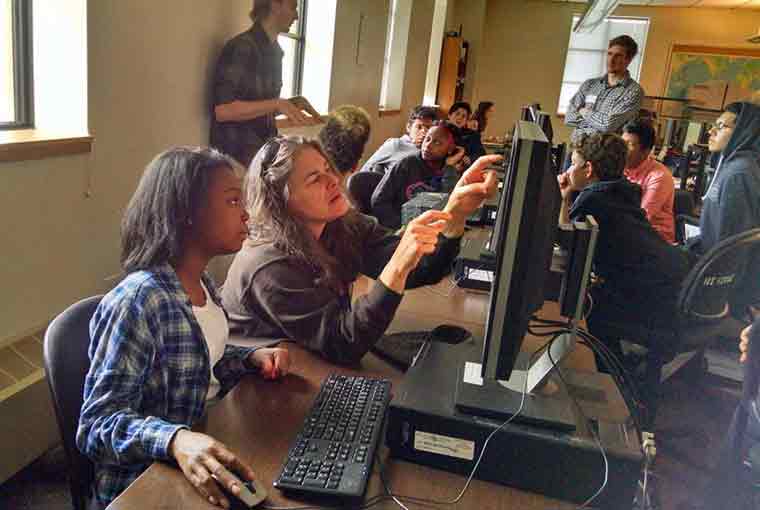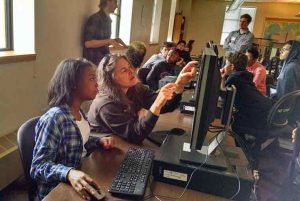 We hope that our resources will be used to inform a broad community of learners in both formal and informal settings.
The Long Term Ecological Research (LTER) Network is a collaborative, interdisciplinary group of natural scientists, social scientists, artists, and educators studying the interactions between humans and the environment. The US LTER encompasses diverse ecosystems throughout the continental United States, Alaska, Antarctica, and islands of the Caribbean and Pacific. Our review process aims to disseminate materials that are scientifically sound and pedagogically effective.
Please search for LTER education resources and lessons that fit your needs.
Search for Resources
Resource

One 45-60 minute period

2-3 50 min periods

2 45 minute class periods

Students explore how the timing of color change and leaf drop of deciduous trees in New England is changing. Students learn to collect data on important long-term ecological issues and processes. Student data is shared on the Harvard Forest LTER website. Students can access their data to graph and analyze, as well as access other school's data.

1 45-60 min class period

4, 50- minute class periods at least

1, 50 minute class period

3.5 hours or 5, 45-minutes class periods

One, 50-min class period

1 class period

2 hours
Submit a Resource for Review
To submit your resource for potential inclusion in the LTER Education Digital Library
Please follow the link to submit completed LTER based K-16 lessons or other classroom resources.
Please include the following in submitted resources:
Identify grade level support K – 16
Resource URL hosted on LTER affiliated or partnered site
Identify Next Generation Science Standards (NGSS) if appropriate. Please see NGSS EQuIP rubric for details EQuIP Rubric
Include LTER network logo, site logo and partner logos when applicable
Contact email for the LTER site Education Coordinator
Provide sufficient and scientifically accurate background based on LTER site research and or data