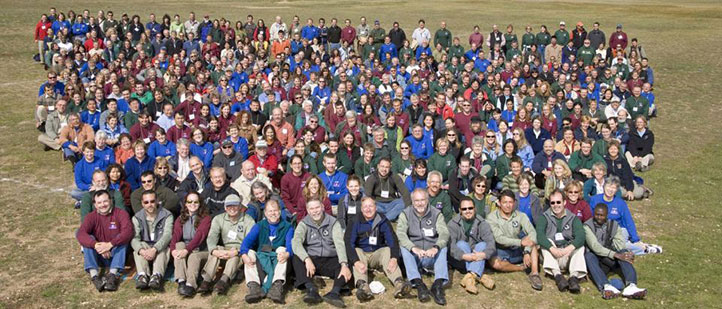 Site Details
Research Topics:
Five core themes unite the biophysical inquiries of the LTER Network:
Primary Production
Population Studies
Movement of Organic Matter
Mineral Cycling
Disturbance Patterns
As the importance of social-ecological research has grown two additional themes are sometimes included:
Land Use/Land Cover Change
Human-Environment Interactions
Description:
The US. long-term ecological research network consists of 28 sites with a rich history of ecological inquiry, collaboration across a wide range of research topics, and engagement with students, educators, and community members. Bringing together diverse groups of researchers with sustained data collection and ecosystem manipulation experiments, these sites allow each new generation of scientists to apply new tools and explore new questions in systems where the context is well understood, shared, and thoroughly documented.
Read More
The Network brings together a multi-disciplinary group of more than 2000 scientists and graduate students. The 28 LTER sites encompass diverse ecosystems in the continental United States, Alaska, Antarctica and islands in the Caribbean and the Pacific—including deserts, estuaries, lakes, oceans, coral reefs, prairies, forests, alpine and Arctic tundra, urban areas, and production agriculture. The Network's vision is a society in which long-term ecological knowledge contributes to the advancement of the health, productivity, and welfare of the global environment, thereby advancing human well-being.
This vision underpins LTER's mission, which is to provide the scientific community, policy makers, and society with the knowledge and predictive understanding necessary to conserve, protect, and manage the nation's ecosystems, their biodiversity, and the services they provide. The LTER program was founded with the recognition that long-term and broad-scale research is necessary for truly understanding environmental phenomena. The program was designed to provide the long-term data and information that is needed for informed decision making from a broad range of key ecosystems. The program is unique in three ways: The research is located at specific sites chosen to represent major ecosystem types or natural biomes It emphasizes the study of phenomena over long periods of time, based upon data collection in five core areas Projects include significant integrative, cross-site, network-wide research
Read Less
History:
The LTER program has grown in size and mandate since its inception. It currently supports sites representing major biotic regions of the continental U.S., Alaska, islands in the Caribbean and the Pacific, and the Antarctic continent. Its disciplinary scope includes population and community ecology, ecosystem science, evolutionary biology, phylogenetic systematics, social and economic sciences, urban ecology, oceanography, mathematics, computer science, and science education. The existence of a network across sites allows for continental-scale questions to be addressed.
LTER Network Image Gallery