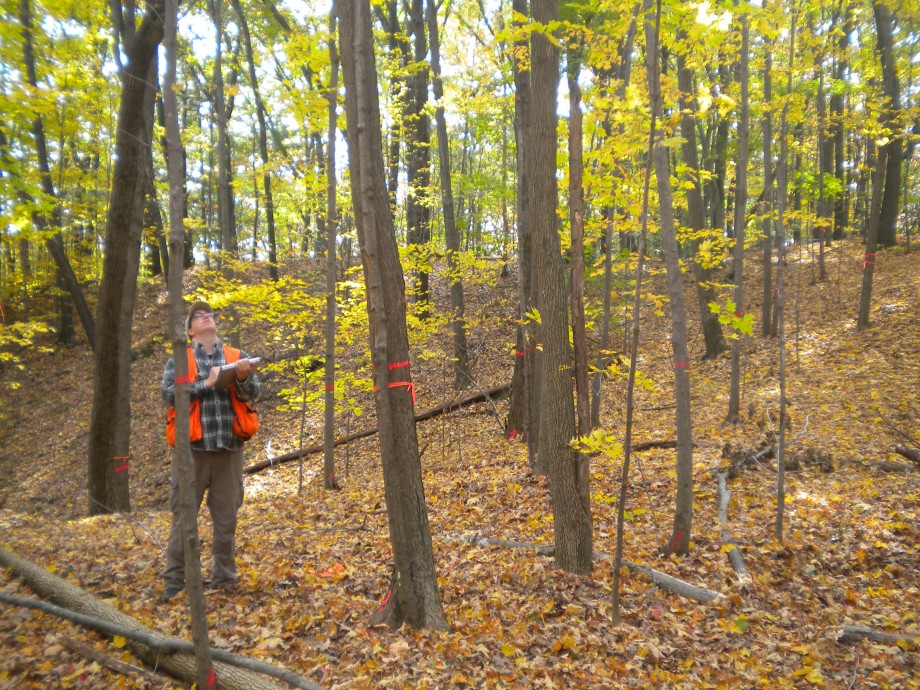 Site Contacts
Education Contact: Katharine Kinkle (katharinehinkle@fas.harvard.edu)
Links
Site Details
Research Topics:
Long-term climate change, disturbance history and vegetation dynamics; comparison of community, population, and plant architectural responses to human and natural disturbance; forest-atmosphere trace gas fluxes; organic matter accumulation, decomposition and mineralization; element cycling, fine root dynamics and forest microbiology.
Read More
Since its establishment in 1907 the Harvard Forest has served as a center for research and education in forest biology. Research areas have included siliviculture and forest management, soils and the development of forest site concepts, biology of temperate and tropical trees, forest ecology, and ecosystem dynamics. The Harvard Forest Long Term Ecological Research Program (HF LTER), established in 1988 through funding from the National Science Foundation, epitomizes current research activities. Cooperation with other research sites and collaboration with independent researchers are central to the research and educational goals of the forest.
Read Less
Description:
The Harvard Forest is located in a rural setting in north-central Massachusetts about 70 miles west of Boston. The 1200-hectare site lies in the Transition Hardwood-White Pine-Hemlock forest region, and includes a variety of forests and wetlands. Research at the Forest focuses on effects of natural and human disturbances on forest ecosystems. These disturbances include atmospheric pollution, global warming, hurricanes, treefalls, and insect outbreaks. Facilities include laboratories for nutrient analysis, physiological and population ecology, isozyme and pollen analysis; greenhouses; herbarium; computer laboratory; library; and a museum.
Read More
Location: North-central Massachusetts 42.5°N Latitude; 72°W
Longitude Land Base, Petersham, MA: 1200 ha across 3 major tracts Prospect Hill Tom Swamp Slab City Plus 2 smaller tracts (Schwarz Tract and Simes Tract) Royalston, MA: 28 ha Tall Timbers Tract Hamilton, MA: 40 ha Matthews Plantation Winchester, NH: 10 ha Pisgah Tract, which is part of the 5000 ha Pisgah State Forest
Climate: Cool, moist temperate July mean temperature 20°C January mean temperature -7°C; Annual mean precipitation 110 cm, distributed fairly evenly throughout the year
Physiography: New England Upland Region Elevation: 220m to 410m above sea level Bedrock: granite, gneiss and schist Soils Mainly sandy loam glacial till, with some alluvial and colluvial deposits; moderately to well drained in most areas, acidic, average depth 3 m
Vegetation: Transition Hardwood - White Pine - Hemlock Region
Dominant species: Red oak (Quercus rubra) Red maple (Acer rubrum) Black birch (Betula lenta) White pine (Pinus strobus) Eastern hemlock (Tsuga canadensis)
Species found on drier soils: White oak (Quercus alba) Black oak (Quercus velutina) Hickory (Carya ovata) Chestnut (Castanea dentata), now only found in understory because of chestnut blight
On moist, cool, but well-drained sites: Yellow birch (Betula alleghaniensis) Beech (Fagus grandifolia) Sugar maple (Acer saccharum) Paper birch (Betula papyrifera) White ash (Fraxinus americana) Hemlock White pine In peatlands: Red spruce (Picea rubens) Black spruce (Picea mariana) Larch (Larix laricina)
Plantations: Conifer plantations cover about 7% of Harvard Forest land
Read Less
History:
Since 1907 research and education have been the mission of the Harvard Forest, one of the oldest and most intensively studied forests in North America. From a center comprised of 3000 acres of land, research facilities, and the Fisher Museum the scientists, students, and collaborators at the Forest explore topics ranging from conservation and environmental change to land-use history and the ways in which physical, biological and human systems interact to change our earth.
Location
Latitude: 42.53
Longitude: -72.19
Elevation: 330
Biome: Deciduous Forest
View Map
Grant ID:
DEB-1832210
Harvard Forest LTER Image Gallery