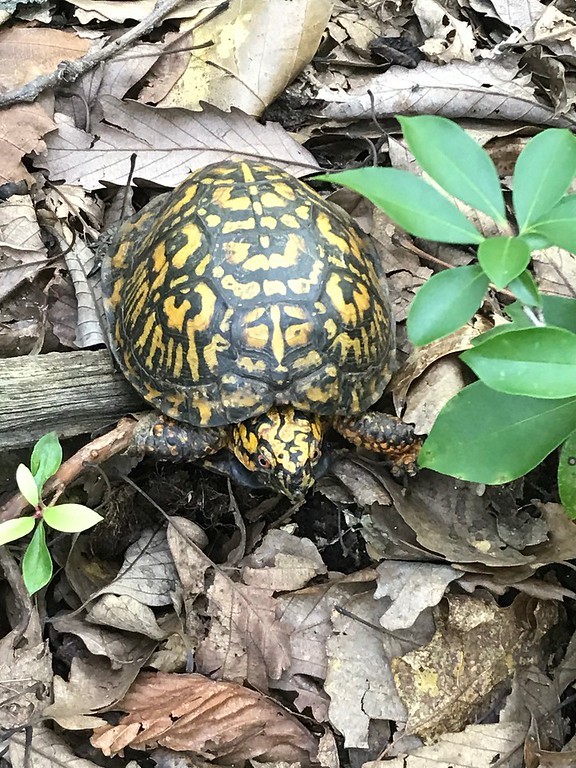 We've all spent the majority of 2020 stuck inside. As we've been staring out our windows longing to return to our 'normal' lives, where we can meet co-workers in the coffee room or catch up with our favorite podcasts on our commute, we might have noticed some interesting wildlife behavior. Maybe we see the same bird land on the same branch every day, or the same lizard sunbathing on the same wall. Urban ecologists are interested in the opportunity to use community scientists to investigate the responses of wildlife to human activities—or in the case of this year, a lack of activity.
A new article published in Ecosphere presents some of the key questions urban ecologists have about changes  in wildlife behavior in cities during the Covid-19 global shutdown, and how researchers can go about answering those questions safely. Decades of research from both the Central Arizona Phoenix (CAP) and Baltimore Ecosystem Study (BES) LTER sites have already set the groundwork and baseline data integral to assessing urban ecosystems. The paper's authors suggest that the pandemic could be a perfect time to introduce more people to community or citizen science by collecting valuable data from urban environments. 
The first, and probably the most important question the paper considers is whether urban wildlife has actually been affected by the shutdowns associated with Covid-19, and if so, in what ways? Are there more animals out and about on empty streets, or are people just more aware of them? The answer is likely both, but urban ecologists want to understand what kind of impacts that has for urban wildlife. 
Dr. Jesse Lewis, co-author and Assistant Professor with Arizona State University says, "We are interested in first evaluating whether there was an increase, decrease, or no change in human activity during the shutdown. Then based on patterns of human activity, we are evaluating how people influenced the activity of wildlife species." 
The lack of human noise pollution and traffic makes it safer for wildlife to come out from hiding. On the other hand, animals that depend on human activities for nutrients (such as bats foraging at stadiums) have lost their main source of food and may expand their territory to make up for it. The clash between these urban exploiters and new adapters might be detrimental to both types of animals if they end up competing. It is important to understand both the positive and negative impacts that changing human behavior could have on species that have adapted to urban habitats. 
The article also discusses the tools necessary for researchers and community scientists to safely and effectively collect wildlife data in urban settings. The LTER sites could be used as examples to other cities that don't have the same kind of baseline data. This project is a part of a larger multi-city urban ecology project called Urban Wildlife Information Network (UWIN). "We plan to collaborate on evaluating patterns as described above across up to 25 different cities in the United States and Canada," explains Dr. Lewis. The UWIN provides background information needed to allow researchers to establish new studies and continue to collect data beyond the shutdown. 
The authors of the article want people to engage with community science, but think critically about the wildlife outside their windows. They provide a framework for both community scientists and urban ecologists to start collecting data that will be valuable for future conservation measures and help communities envision what "wildlife-friendly" cities might look like. 
– Sidney Gerst
---
2020. What can we learn from wildlife sightings during the COVID-19 global shutdown? Ecosphere 11( 8):e03215. 10.1002/ecs2.3215

,  ,  ,  ,  ,  ,  ,  , and  .